The best Shopify development services in Chandigarh
Chandigarh is home to many talented Shopify developers and agencies that offer top-notch Shopify development services. Jamani is one of the best Shopify development services providers in Chandigarh offering a range of services such as Shopify store setup and customization, theme development, app development, and integration with third-party tools. We also offer ongoing support and maintenance services to ensure that Shopify stores are always running smoothly. With our expertise and experience in the field, Jamani has helped many businesses build successful and profitable Shopify stores.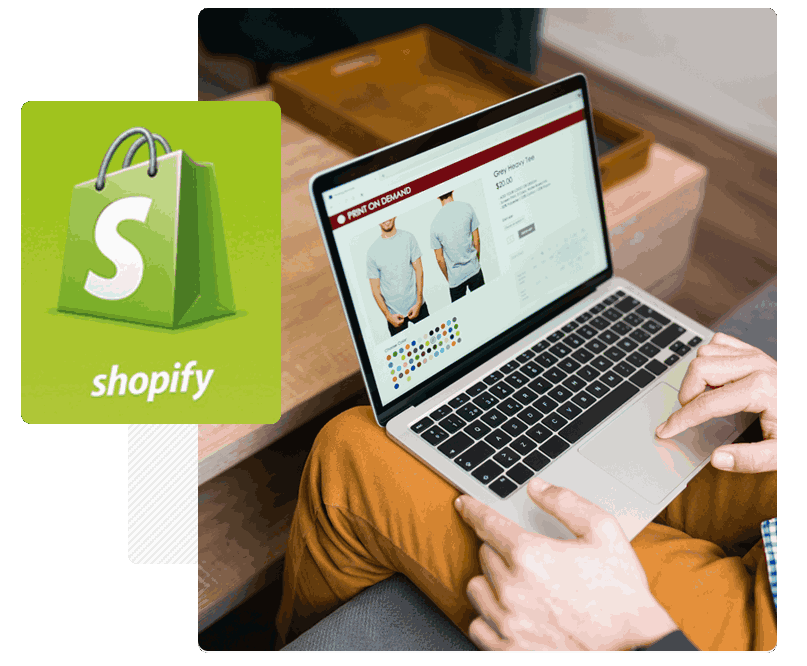 Easy to use
Shopify's interface is intuitive and user-friendly, making it easy for businesses to create and manage their online stores without technical knowledge or coding skills. This is particularly useful for small business owners who may not have the resources to hire a dedicated web developer.
Comprehensive features
Shopify offers a wide range of features, including inventory management, payment processing, shipping and tax calculations, and social media integration. This makes it a one-stop-shop for all e-commerce needs.
Flexibility
Shopify offers a range of customizable templates and themes, which means that businesses can create a unique and personalised online store that aligns with their brand identity. Moreover, Shopify also offers a range of third-party integrations that can enhance the functionality of the store.
Security
Shopify is a fully hosted platform, which means that businesses do not have to worry about security issues such as hacking, malware, or software updates. Shopify takes care of all security concerns, ensuring that businesses can focus on their core operations.
Support
Shopify provides 24/7 customer support through phone, email, and live chat. Additionally, Shopify has an extensive knowledge base that contains answers to common questions and tutorials that can guide businesses through various aspects of setting up and managing their online store.
Jamani's Range of Shopify Design & Development services
Shopify Store Set up & Configuration.
Shopify theme design and customization.
Integration Shopify
Shopify SEO
Shopify Support & Maintenance